Prof. Jan Taler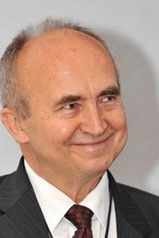 One Professor at the Cracow University of Technology. His main fields of activity are mechanical engineering and thermal power engineering. At present He is the chair of the Power Plant Technology. I have been holding this position for the last 15 years.
"Modeling of fixed bed and rotary regenerators"
Abstract:
Fixed Bed and Rotary regenerators are widely used in energy engineering, air conditioning among others. This keynote lecture discusses the mathematical models of heat transfer in fixed bed regenerators. The developed mathematical models are applied to determine the outlet temperature of the working fluid (air, flue gas) for the abovementioned regenerators. The presented approach is verified by comparing the model's results with the experimental results. Also, the approach for the modelling of fixed bed and rotary regenerators is presented on the example of new supercritical power boiler, planned to be installed in Poland.